Henning Wehn…
…is The German Comedy Ambassador to the United Kingdom.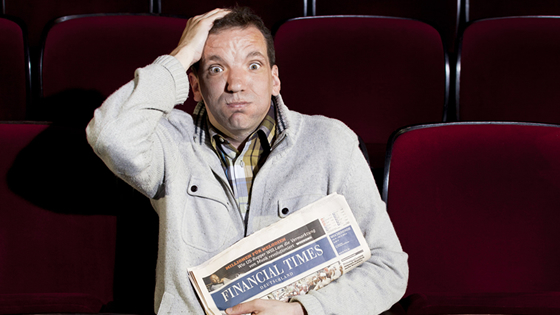 This is not the easiest of jobs because Germans allegedly do not have a sense of humour. Henning does not find that funny.
He took office in October 2003 after watching an open mic night that left him convinced that he wouldn't be all that much worse. Wehn has been performing as the self-styled 'German Comedy Ambassador' ever since.
Whilst touring on his own most of the time, he sometimes appears with his countryman Otto Kuhnle and their show 1000 Years of German Humour was nominated for the Barry Award at the 2009 Melbourne Comedy Festival. Wehn also supported Stewart Lee on tour.
Opinion on his stand-up is divided. Whilst Henning sees himself as one of Britain's foremost social commentators, everybody else describes him as 'that German bloke'.
"One of the most sure-footed stand-ups on the circuit. This comes despite having peddled much of the same material for a decade." – The New European
"Ja. Ja. Das ist gut." – Max Mosley